To begin with, I am not a person who can draw effortlessly. In fact, I might use a scale and the line would still not be straight. But somehow I got into drawing, more of doodling. My bench mates are a witness to doodles in my maths lectures until I started doodling outside of class.
So to feed my brain with some novelty in the monotonous days of the lockdown I started drawing.
I found myself very lucky that of all the things I had with me, I had colours with me.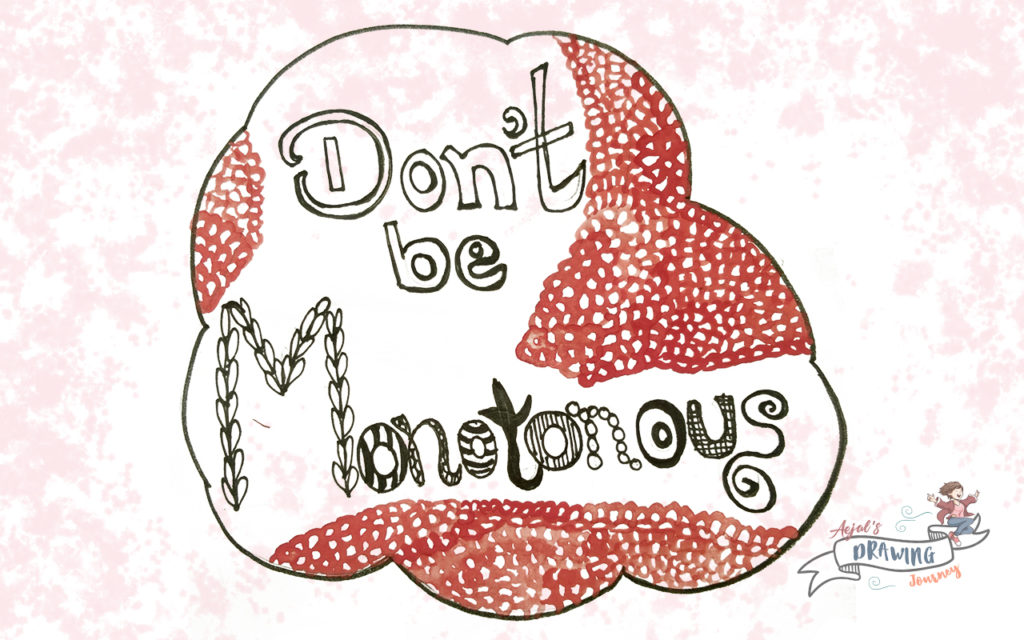 Instagram proved to be a boon and I got so many tutorials for free.
An Instagram artist who I became very familiar with was Sefi George aka @summer_scribbles.
She posted a new tutorial each day for two months on Instagram plus she answered all my questions. She has everything from landscapes to patterns to doodles in her highlighted stories which was extremely useful for me.
So with some borrowed inspiration from the artists, I started drawing. One thing led to another and I went from drawing to defeat boredom to drawing to do something interesting.
So I used to do an activity related to drawing and colouring each day-watch a tutorial, try a tutorial, follow more people on Instagram, create a new art account on Instagram.
In the monotonous summer days of April and May, I found the knowledge of cool colours and warm colours.
All of these made me very aware of my surrounding, the yellow in the leaves of the plants became visible to me. I sat down one day to observe the setting of the sun one day and discovered that it is not completely yellow at the center, the tinge of red and orange became more definite. Now I know how to turn a circle into a flower or a clock. I liked the change that was happening.
It felt like a vast sea of possibilities opened up for me. I became a curious cat. I want to learn how to paint a sea one day, I want to make my own character doodle, I want to try and make a cactus look cute,  I want to draw a bird in flight, I want to draw running water, I want to draw the swimming fishes, I want to draw the mountains too but I no longer want to stop. (Yes yes, it is  the Bunny version of me 'udna chahtu hu ,dodna chahtu hu,' only in terms of drawing and coloring..)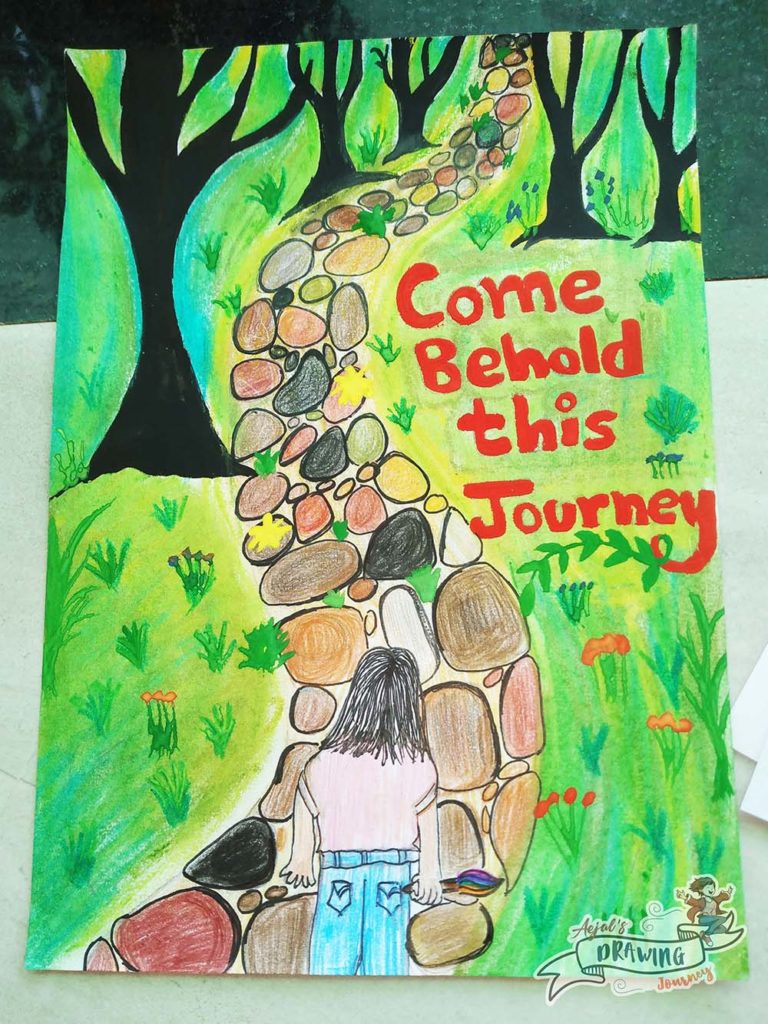 In the end when all this pandemic stuff is done in the world, (yes I am hopeful), I do not want to remain a lockdown artist.
Hence with a mixture of fear and faith, I invite everyone reading this blog to come, behold my journey.
Which activity kept you entertained this lockdown and you wanted to keep it forever? Which hobby did you pick up? What kept you sane during these crazy days?
Tell us about your tales, I would love to hear your stories.